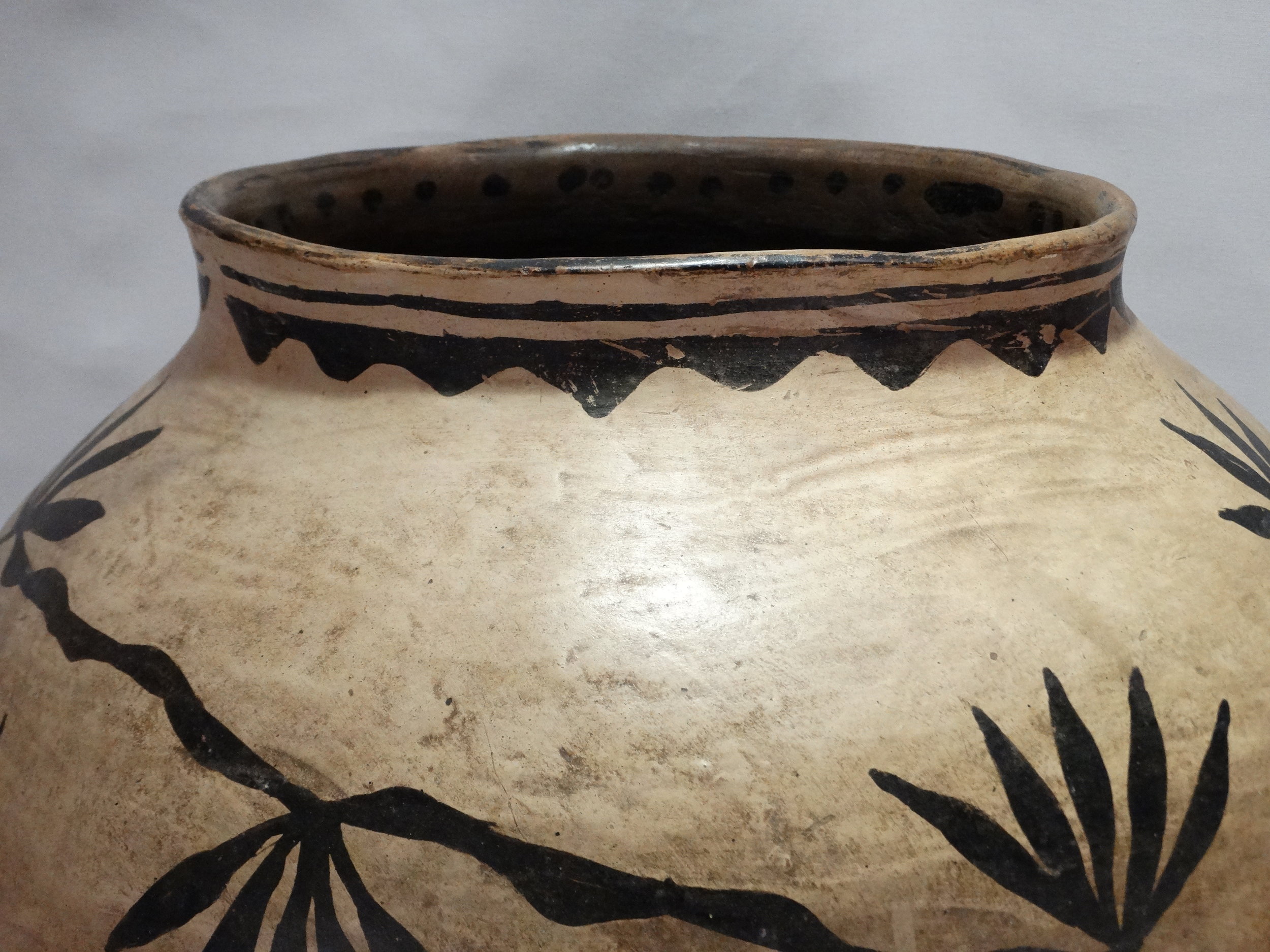 Classic Historic • Modern Masters • New Mexican Antiques
Items of Special Interest:
Artistry & Innovation: A Celebration of Pueblo Pottery
August 2019 Exhibition
Opening Reception:
Saturday, August 10, 2019
No art form is more iconic than Pueblo pottery for students of Southwest Native American art. For over 1,500 years, the 20 Pueblos of New Mexico and Arizona have manufactured some of the most well-known and stunning pottery in the Americas; each Pueblo has a unique take on design and palette. This exceptional group of 25 ceramics includes examples from 13 of the 20 Pueblos and date from the mid 19th to the early 20th century.
Many aspects of Pueblo Pottery are considered while assessing the overall aesthetics of each ceramic, including the following:
Materials:
Clay and temper are unique to each Pueblo and are the building blocks of Pueblo Pottery.
Form:
The shape of the vessel, or form, includes the base, mid-body, neck, and rim, all of which help identify age and function.
Surface Quality:
The painted surface encompasses quality of line, color, symmetry, design elements, negative space, and rhythm.
Overall Design:
Painting and form combine to become the manifestations of artistry and innovation. The interplay between these two creates a fascinating dialogue in which painted designs and shape complement each other. This relationship showcases each artist's creativity and imagination within a historical structure.
Patina:
This group contains many examples of ceramics with heavy usage patina which adds a textural element not always seen on jars from the late 19th century.
Artistry & Innovation comes in many forms – drawing, shape, design elements, use of color, imagery, and symmetry – but it is the dialogue between these systems that sets masterpieces apart from more standard examples.